Beranda > Artikel
How to Prevent Rainwater from Your Neighbor's Roof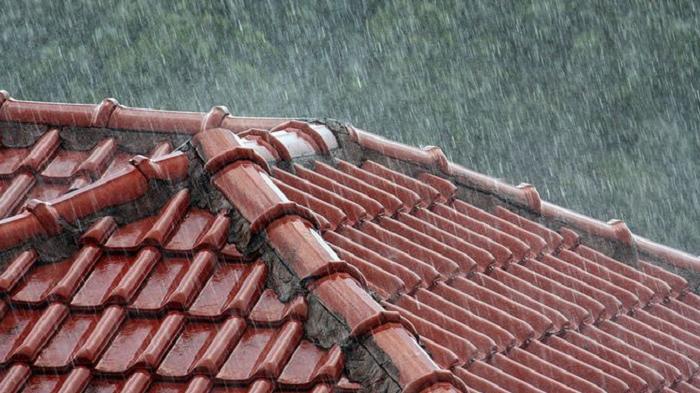 Apart from poor roof quality, houses located too close together can also cause problems with neighbors next door during the rainy season. If the neighbor's roof is higher than the roof of our house, then the water will flow onto the roof of the house. This problem will get worse if the roof gutter on our house is too small so that water overflows and enters the house through the roof gap. House walls that are almost close to neighboring walls and only leave a cavity of a few centimeters can also cause leaks. If the water entering the gap is too strong, it will put excessive pressure on the wall, causing water to seep in. Moreover, the bottom of the gap is not soil that can absorb water.
There are several ways you can prevent rainwater from your neighbor's roof from entering your house, including the following.
Make Agreements with Neighbors
The first way is to hold discussions with neighbors to build a dividing wall that separates the roof of our house from the roof of the neighbor's house. Make sure there is room left to install a larger gutter.
Applying Waterproofing
After the wall is built, apply a waterproofing coating on both sides so that the impact water does not seep in. However, be careful because water flowing down the walls can splash or reflect towards the roof. If that happens, make sure the roof tiles are in the best position.
Using a Larger Gutter
Make sure the width of the overlap or stacking between the lip of the tile and the lip of the gutter is sufficient and not far apart so that water does not enter. Make sure the gutter blades point directly to the ground. Also apply a waterproofing coating to the gutters to make them more water resistant. Use a type of gutter that is resistant to standing water.
Adjust the size of the gutter to the water load
Make sure the size of the gutter on your neighbor's roof is appropriate for the water load during the rainy season so that it doesn't overflow and go down the gutter of our house.
Applying Special Iron Epoxy Paint
If the walls are too close together and water from the roof enters them, we can apply epoxy paint specifically for iron to the walls inside the house. However, the smell of this paint is quite strong for several days and the color tends to be glossy.