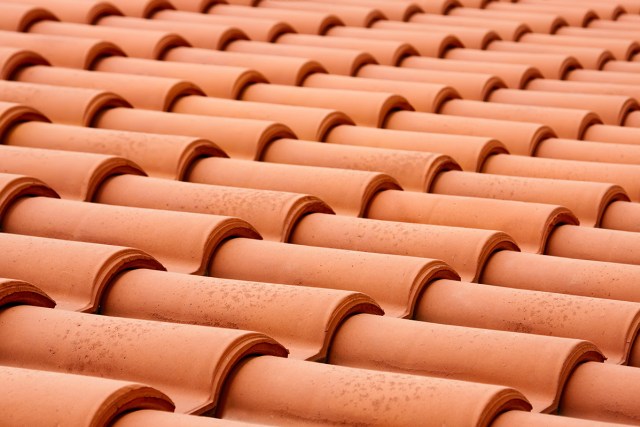 For those who do not have the desire to build a house, maybe this question is completely not in your mind. Another case for those of you who are building a house, when the roof frame is installed you have to prepare a suitable roof cover and of course resistant to weather, concrete tile or metal tile? One of them might be a question like that.
Let's compare these two roof covering materials, which are much in demand by consumers who are going to build houses, concrete roof tiles or metal roof tiles? Concrete tile is formed from a mixture of sand, cement, binder and additives in the form of reinforcement and coloring which will determine the quality of concrete roof tiles. Metal tile is made of coated steel in the form of mild steel (zincalume) and galvanized coated steel, while on the surface of metal tile there is sandy which tends to be stronger and some are not sandy.
For color,
concrete tile has natural colors such as brown and terracotta to bright colors like green and blue, there are even types of concrete roof tiles that have two colors. While metal tile has a variety of colors such as brick red, blue, green and brown.
For the need to install a roof covering,
the use of 1 m2 of roof requires 10 pieces of concrete tile, whereas one concrete tile weighs 4-4.2 kg / piece, so that a 1 m2 roof using a concrete roof covering has a weight of 40-42 kg Compared to concrete tile, metal tile is much lighter, which is 1/10 of concrete tile, thus saving structure. Metal tile weighs around 2.5 kg for one area of ??1 m2 of roof covering.
Tile strength?
Metal tile tends to be thinner only has a thickness of 0.5 mm so it must be careful when installing because it is easy to bend and break. Whereas concrete tile can last for 15 years even though the unit is heavier.
For the price,
concrete tile tends to be cheaper than metal tile, coupled with the accuracy of the size of the tile will minimize the risk of leaking in your home.
Well, hopefully there is a little bright spot will choose what kind of roof coverings to shade your dream home, good luck!